THE GOODNESS INSIDE!

At Lee Stafford we are as passionate about what goes into our amazing products as ensuring they do what we say they are going to do. We pride ourselves in using the best of ingredients available, whether that's naturally sourced wonder botanicals or the latest in scientific discoveries to get incredible performance. We want to be open and transparent to as to why we use ingredients and what they are in our products for, so indulge your curiosity with our ingredient overview. If you have any questions on ingredients or our formulations please get in touch!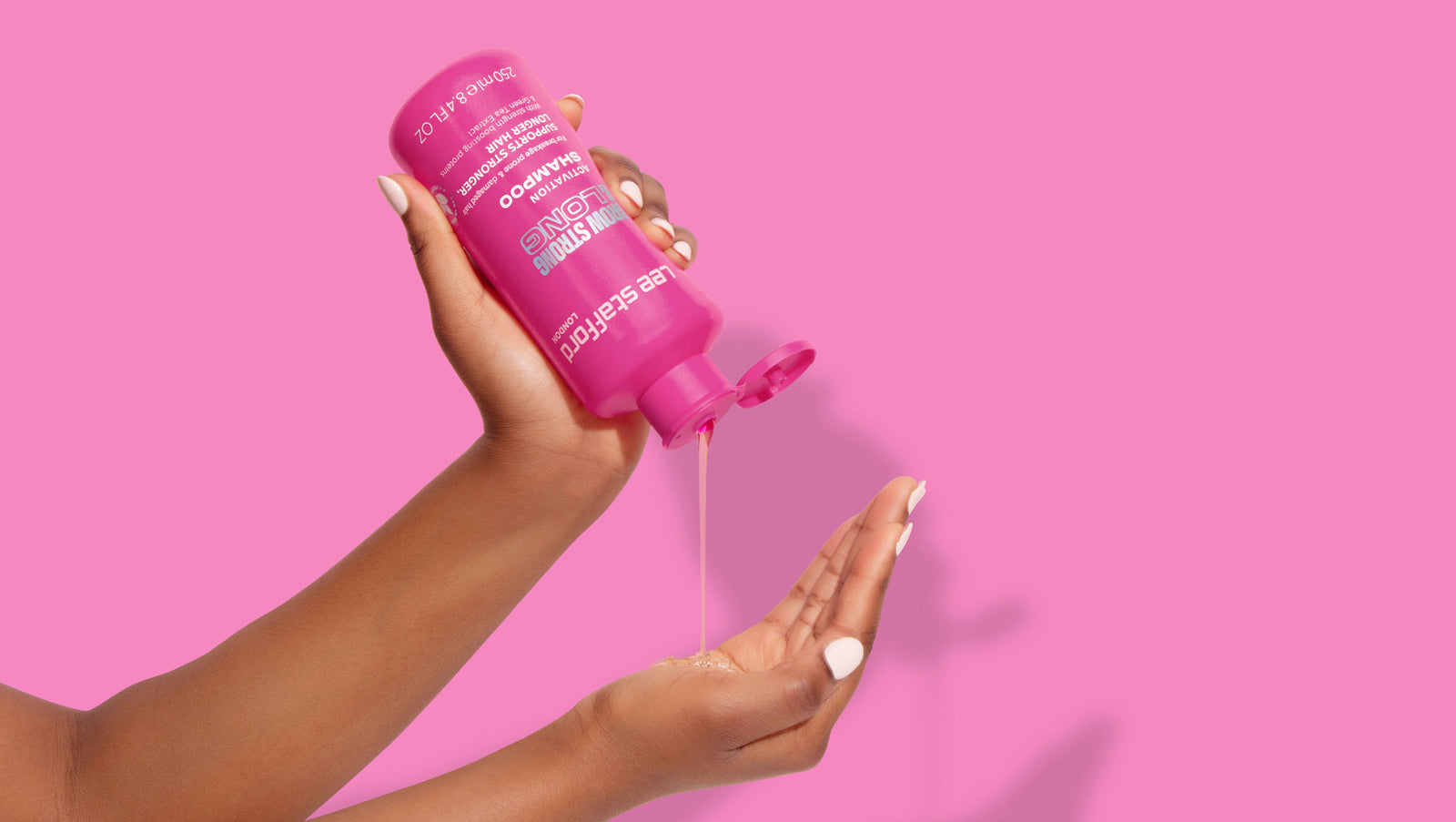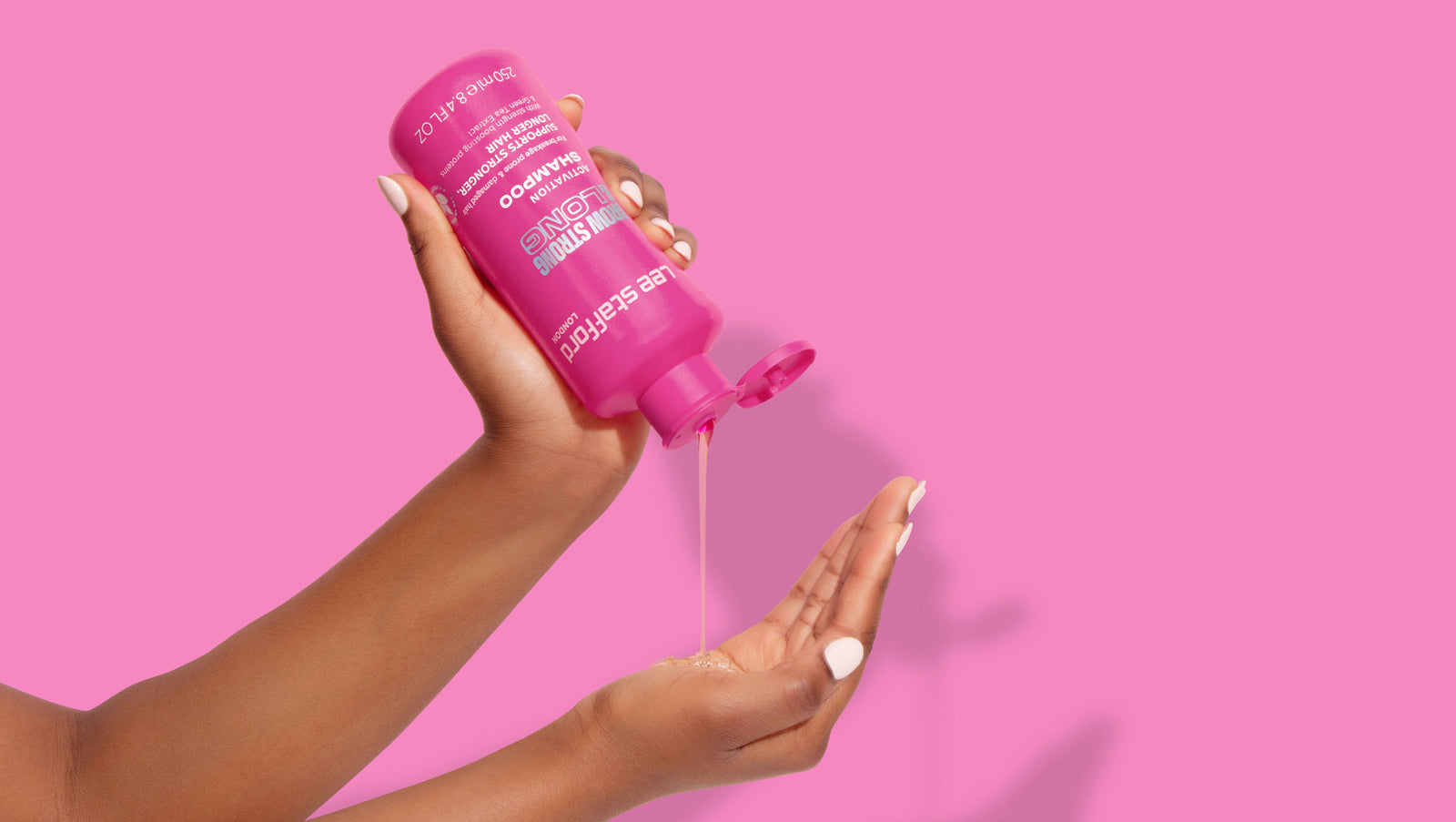 OUR INGREDIENTS
AGAVE
Known for its moisturising and gloss enhancing properties
ALOE VERA
Rich in hair loving vitamins and antioxidants
APPLE EXTRACT
Known to add shine
ARGAN OIL
Known for topping up moisture levels
AVOCADO OIL
Renowned for its moisturising benefits
BIOTIN
Essential B Vitamin, known to promote hair health
BLUE PIGMENT
Neutralises orange, brassy tones and create icy, silver-grey shades
COCOA
An ancient superfood ingredient rich in antioxidants
CACTUS FLOWER EXRACT
Helps fight flyaways and leave hair smooth, sleek and shiny
CAFFEINE
Known to stimulate hair follicles at the root to support regrowth
COCOA BUTTER
An ancient superfood that helps condition hair and maintain healthy scalp oil production
COCONUT OIL
Rich in Lauric Acid, which helps to protect your hair from breakage
CERATINE
Damaged Hair Hero
CUPUACU SEED BUTTER
Sumptuously rich moisturiser, known to have restorative, reparative powers
GLYCOLIC ACID
Helps remove dead skin cells and product build up from the scalp
GREEN TEA LEAF EXTRACT
Known to protect from heat damage and breakage
HYALURONIC ACID
Helps prevent the scalp from becoming dry and flaky
KERATIN
A powerhouse protein and major building block of healthy hair and nails
LEMON EXTRACT
Known to add shine
LUPINE SEED EXTRACT
Known to nourish and boost strength
MORNINGA SEED
Encourages natural shine to truly glow
NIACINAMIDE
Helps reduce inflammation and lock in moisture
PRO VITAMIN B5
Known to improve strength, shine and softness
PURPLE PIGMENT
Serves up heavyweight moisture with a lightweight feel
SHEA BUTTER
Helps to lock your style in place
STYLING POLYMERS
Conditions hair without weighing it down, fighting dryness that results in frizz
SUNFLOWER SEED EXTRACT
Rich in antioxidants, to help support healthy hair
VITAMIN E
Helps replenish hair's moisture levels
WHEAT PROTEIN
SHOP BY BESTSELLERS
A collection of hero products chosen by you including award-winning favourites. Check out the products missing in your hair care and styling routine.